apoctank wrote:Is it so bad to rest the gun on cover? There's lots of chest-high cover at my field that's perfect for resting your gun on
there are times when I do rest my gun striaght on stuff, but more often I use the bipod
apoctank wrote:so you DO like the one without sights?
didnt even realize that. It looks really cool but the lack of sights would impede its function
SnakeAssault wrote:just form personal experience the SAW bipod can't seem to stay up.
I always leave my m60's down, its a pita to change when needed and I find myself needing it more often than not
EDIT: I'd do something like this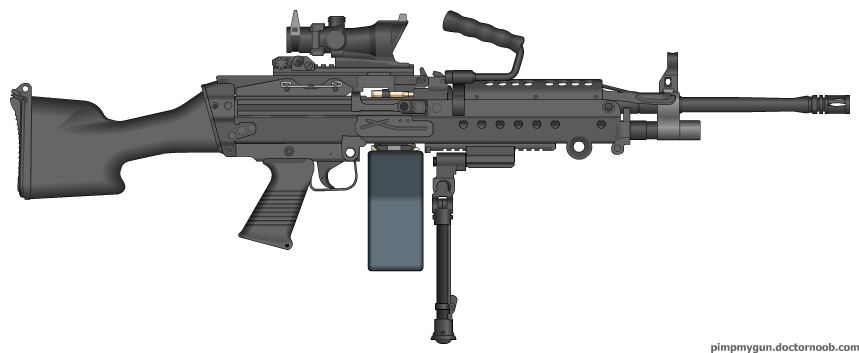 I put the bipod further rearward so that it might be easier to adjust and also so that it would have the weight closer to the center of the weapon... also I realized that the sight is already on the feed cover to start with on the SAW so maybe the saw covers are more sturdy (I need to figure out how to make mine more stable. cause I've mounted an m1913 to it, but the entire cover shifts and so does the zero...