From condoroutdoor.com
Description :
- Main compartment
> Built-In hydration compatible pocket and large mesh pocket.
- Center compartment with four zipper mesh pockets
- Outer organizer compartment with multiple sleeve and pockets.
- Zipper closure concealment pockets with hook & loop panel.
- Compression straps on top and side.
- Detachable/adjustable waist strap.
- Padded shoulder strap with sternum strap.
- Padded back panel with mesh reinforcement to maximize air flow.
- Grommet for drainage.
Volume: 1820 cu in (30L)
Overall Size: 13"W x 20"H x 7"D
Color : Olive Drab, Black, Tan, Red
Price: $63-69 plus Shipping & Handling depending where you buy from
POSITIVE:
Huge pack and slim profile
Molle webbing on both sides and back
Quick detach shoulder straps and waist strap
Removable padded carry handle
NEGATIVE:
Molle webbing sizing is off, although this is minor
Mesh pockets (depending on the person could be a pro)
Final Verdict:
I am very pleased and would recommend this pack to anyone. My philosophy is to use one pack for multiple scenarios like airsoft, camping, school and bug out (let's hope it never happens). I listed mesh as con cause of my experience with it, I always have it fray and break after minimal use but maybe I'm just going aggro on it.
Images below
Does not come with Condor Side Plate Pouch or any patches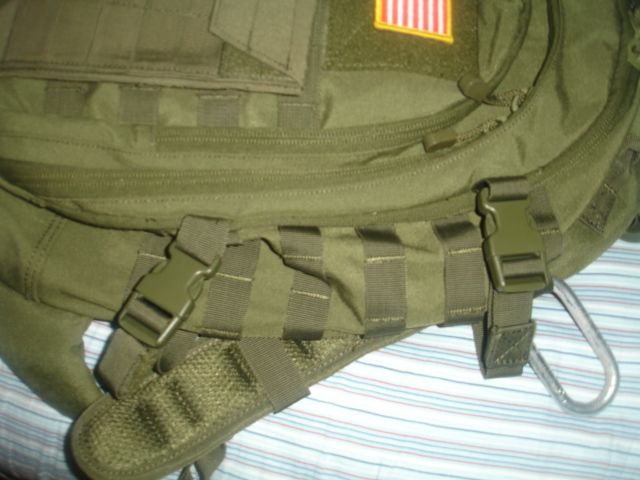 Pics of the main compartment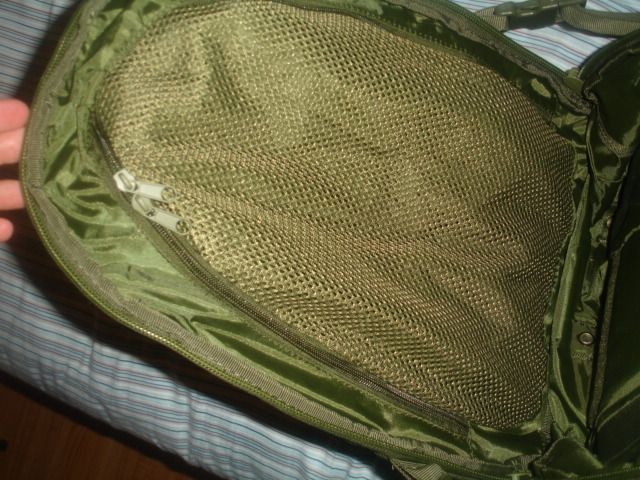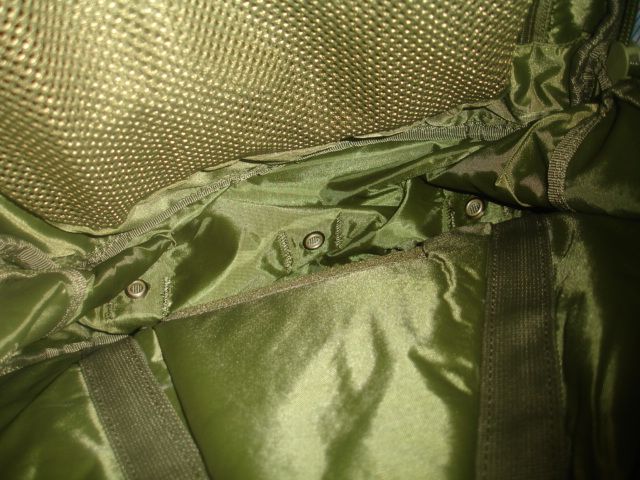 The main compartment can fit an AKS 74U and a chest rig with a little space left.
Pics of second compartment
Pics of third compartment