Condor 605/Sierra Hooded Fleece Jacket
http://www.condoroutdoor.com/605sierra_ ... acket.aspx
Size: Jacket is XL. The jacket runs small so if you wear a Large shirt go up one size to XL and so on for other sizes.
These jackets are sold in Army surplus stores and if you live in Massachusetts go to Army Barracks to try it on.
Info from condoroutdoor.com
Colors: Olive Drab, Black, Coyote Tan
Materials:
Outer shell: 100% polyester, super fine fleece, with oxford reinforcement.
Interior lining: laminated polyester netting fabric
Features:
1) Stand up collar with hood
2) Full front double zipper
3) Two shoulder pockets
4) Two shoulder patch panels 4 X 4 inches
5) Two internal pockets
6) Two high-rise slash chest pockets
7) Forearm pocket
8) Double zipper back pocket
9) Two underarm ventilation zipper
10) Double layer reinforced forearm
11) Drawstring waistband and hood
12) 2 inch extendable sleeve with thumb hole
My jacket is Olive Drab. Also, each slash pocket and shoulder pocket has a internal headphone thingy (sorry I don't know what its called). I have tested this jacket in two weeks with temperatures ranging from 20's to 50 F. During the low temp days I wore it with a cotton sweater some days and thermal long sleeve shirt on others. During the high temps I wore a t-shirt and used the vent zippers and back pocket to allow airflow to mitigate overheating.The jacket is not windproof but it can handle medium gusts of wind given that the user is wearing an appropriate clothing underneath jacket. This is not waterproof, it is better to use as a base layer and wear something better on top. I use the back pockets to hold my gloves and fleece hat when I don't need them. It is recommended that you do not over stuff the back pocket otherwise it may interfere with your comfort and jacket fit. Overall this jacket is pretty good for the price, my only issue is the main zipper it's plastic but for the price I'm willing to over look it.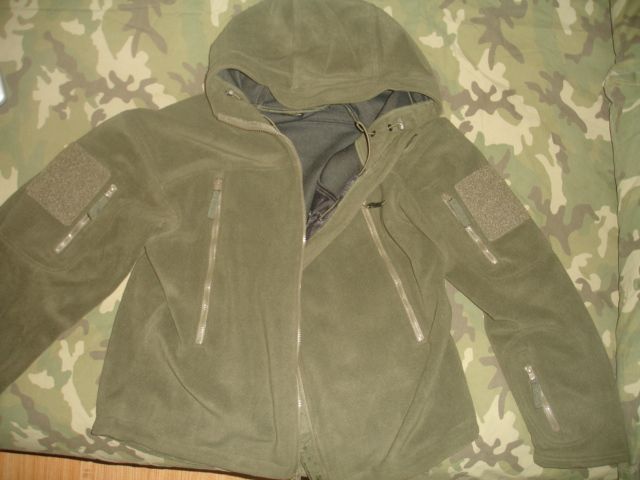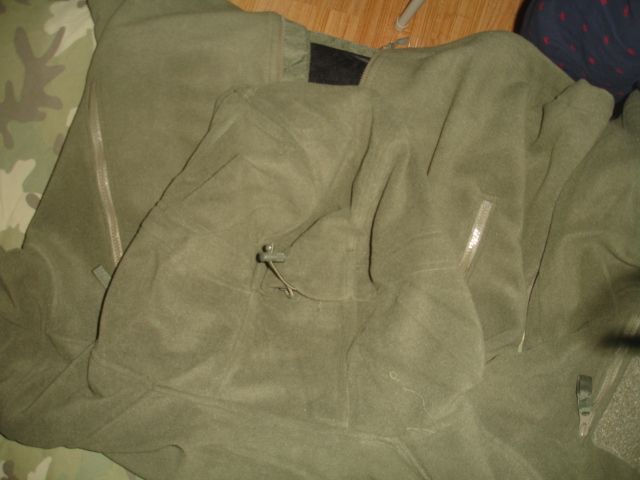 Ventalation zipper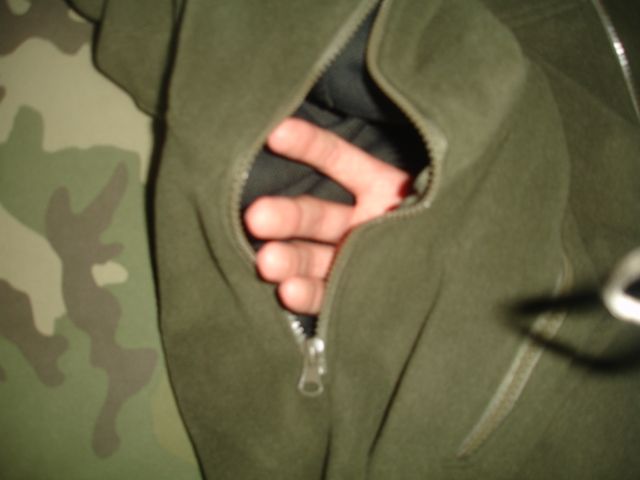 Reinforced Forearm
Hood
Double Zipper in use with belt holster